Genius ColorPage Vivid 4XE Driver is very similar to other USB scanner drivers such as the Vivid 4x and the HR 6x scanner driver. Note the driver has been listed below with its hardware ID listed. You will also note that this is not an Acard scanner but made by Genius. Ensure that you have the correct scanner for this driver.
As stated above check they you do not have any of the other Genius Vivid range of USB scanners. The Id is listed as follows:
Strings] IPC="Genius"
ProvName="Genius"
IPCProduct="ColorPage-Vivid 4XE"
ServiceName="ColorPage-Vivid 4XE"
TwainDSName="ColorPage-Vivid 4XE"
RunOnce="Software\Microsoft\windows\CurrentVersion\RunOnce"
InfInfo="Software\USBSCAN INFO\Inf_Info"
RK_WIA="Software\Scanner Information\KYEUSB\Wia"
FN_MicroDriver="micdrv.dll"
Note: There is no Windows 7 driver for this hardware. This was the last driver for this hardware as it is very old and was never updated again. What you could try is running the driver in compatibility mode.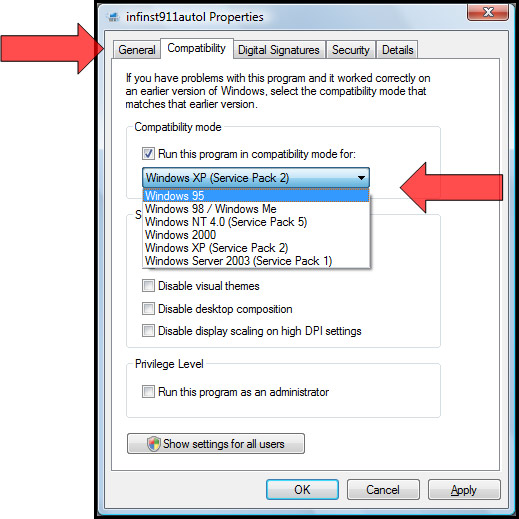 1. Place the driver installation file on the Desktop.
2. Right Click the driver installation file and select Properties/Compatibility Tab.
3. Select Windows XP for compatibility mode.
4. Click Apply
5. Right Click the file and select the Run As Administrator option to install.
Incoming Search Terms: