The Mirascan or BenQ flatbed scanner 5000u driver is attached below. See if you have the correct hardware and software for this flatbed to work. Always scan all downloaded files with a virus scanner and ensure there is no malware. Also clean up your computer later with CCleaner to ensure that you pc works much faster.
From the hardware ID we can see that this scanner is using version 5.1 and is meant for a Windows XP and 2000 computer system.
USB\VID_04A5&PID_20FC.DeviceDesc="BENQ S2W 5000U/5000E"
76B1B8BA-394D-11d3-86CB-08002BE4D8DC},MiraScan
Note: There is no Windows 7 driver for this hardware. This was the last driver for this hardware as it is very old and was never updated again. What you could try is running the driver in compatibility mode.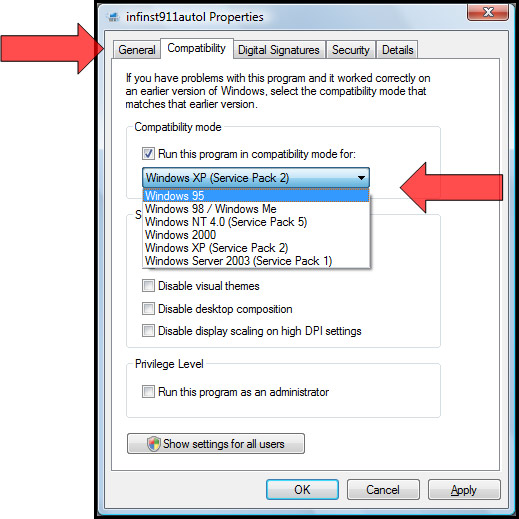 1. Place the driver installation file on the Desktop.
2. Right Click the driver installation file and select Properties/Compatibility Tab.
3. Select Windows XP for compatibility mode.
4. Click Apply
5. Right Click the file and select the Run As Administrator option to install.
Incoming Search Terms: