This USB scanner from Visioneer has been around for the past few years and is still very popular. Check to see if you have the correct scanner connected to your computer and not a Visioneer 4400 scanner which is also listed here. Always ensure that you scan all files downloaded from the internet with a malware scanner and also clean you computer with CCleaner.
Visioneer OneTouch 7100 Scanner USB Driver
The driver for this scanner is Windows 98, Windows ME, Windows 2000 Windows XP Certified. Check to see if it will work on your computers operating system before you install it.
See also the HTC Windows 7 as well as the OneTouch 9520, OneTouch 8900, OneTouch 7300. as well as OneTouch 7100 Scanner. There is also the OneTouch 6600 Scanner as well as the OneTouch 6200 Scanner as well. As you will note that this driver because the hardware is so old. You will need to install this in a compatibility mode. There are a number of these drivers on here. The old hardware you can download the Visioneer OneTouch 9120 Drivers which is also on here.Search this website for more information. Most of the drivers on this website are for hardware that are 10 years old or even older.
.
There is no Windows 7 driver for this scanner. you will have to use the emulator on your computer as shown below. Most times this will work for the scanner.
Note: There is no Windows 7 driver for this hardware. This was the last driver for this hardware as it is very old and was never updated again. What you could try is running the driver in compatibility mode.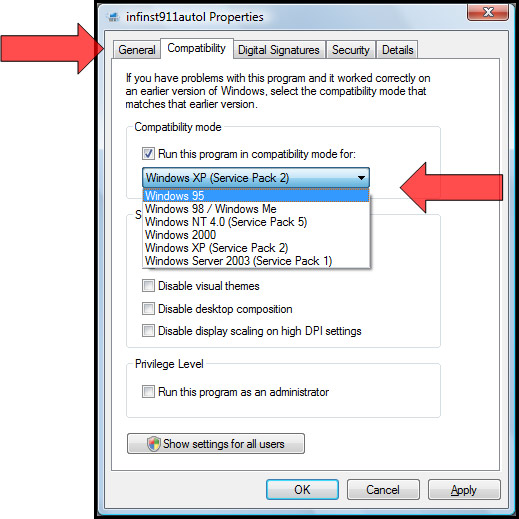 1. Place the driver installation file on the Desktop. 2. Right Click the driver installation file and select Properties/Compatibility Tab. 3. Select Windows XP for compatibility mode. 4. Click Apply 5. Right Click the file and select the Run As Administrator option to install.

Incoming Search Terms:
Related Posts