You can download the driver for the Samsung Galaxy 8 driver listed below. You will note that the driver is a standard generic driver from Samsung as all Samsung phones use the same USB driver. You can also find the driver here as the Samsung USB driver as well as here for an Android USB driver. Most times the Windows operating system will find the driver for itself however for the USB drivers there tends to be problems. Download the USB driver below for the Samsung Galaxy S8 and install the driver from there.
Samsung Galaxy S8 driver
You will first need to download the Galaxy S8 Windows USB drivers below and open the zip file with the setup file inside. Once you have downloaded the USB file you will need to find where you downloaded it on your computer and then open it from there. The installation will then install the USB driver for you. You will then need to restart your computer without the phone being connected to the computer.
Once you have restarted the computer you will need to connect your Samsung S8 to the computer. Once connected the computer will recognised the Samsung S8 correctly. Note that there two modes used int he connection. One to simply see the SDcard in the Samsung S8 and also one where you can connect to the phone and backup your telephone book. See also the he Samsung S2 usb driver, Samsung universal print driver for the Samsung printers as well as the Windows 7 Samsung s8 driver.
If the phone is not recognised then you will need to install KIES from Samsung and reinstall the driver via this software program. You will find the KIES software located here: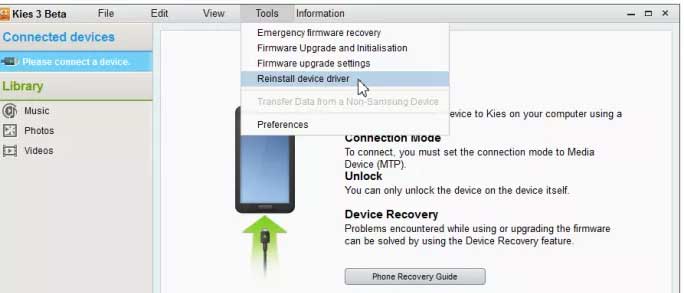 http://www.samsung.com/in/support/usefulsoftware/KIES/
You can download the USB driver below. Always scan all your downloaded files from the internet. Open the zip file below and then proceed to install the driver.

(Older Driver)
(Released: May 2022)

Incoming Search Terms:
Related Posts