The BlueSoleil Bluetooth Driver or Bluesoleil generic Bluetooth driver is the most common bluetooth driver used by generic head phones on the market. The driver works on most generic bluetooth headphones out of China. This is a widely used Bluetooth driver and many devices make us of this to ensure that their mobile phones can work.
BlueSoleil Bluetooth Driver
The BlueSoleil  Bluetooth driver works on a number of devices and we have listed their uses below in the number of mobile phone which use this Bluetooth driver. Always ensure that you phone is listed and that the old driver is removed before you install this.
Note that this driver offers a range of features and capabilities. Likewise it supports multiple Bluetooth profiles, allowing compatibility with various devices. This can range from headsets, keyboards, mice and other devices. It provides a user-friendly interface where users can easily configure and control their Bluetooth connections. Note that with this you can also see all the connected devices on your Bluetooth network.
Firstly it is important to note that the BlueSoleil Bluetooth Driver is a third-party software. Most times it is bundled with devices that incorporate Bluetooth capabilities. Users can also download and install the driver separately if their system requires it. Note also the hardware ID of usb\vid_1131&pid_1001&rev_0373. The hardware ID that you will find will also work on this generic driver USB\VID_1131&PID_1001&REV_0373 which is the Cambridge Silicon Radio (CSR) ISSC USB Bluetooth Device. See also the CSR driver on here. Same with usb vid_1131&pid_1001&rev_0373 Windows 10 hardware ID.

Note that this is a very generic driver for wireless bluetooth headphones. If you bought one of those Chinese no-name brand headphones then this driver will work on it. It also works on Windows 10 as of writing. Most times when you restart your computer you will need to click on the driver to load it before the headphones work.
The BlueSoleil bluetooth is a bit of a pain to install but it does work. This is the IVT Bluesoleil 1.6 driver for Windows 7 listed below. You will note that this is the Bluesoleil generic Bluetooth driver  for Windows 7 32 bit operating system.
Note the following drivers are also available:
See the latest Windows 10 and Windows 11 version here.
Note as to how to install on a Windows 7 OS
*** Extract the files to a directory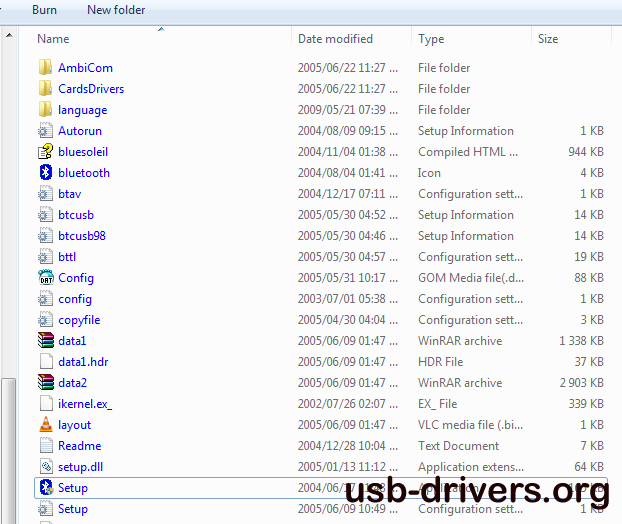 *** RIGHT click on the setup file and click on 'Troubleshoot Compatibility'
*** Click on Troubleshoot Compatibility and it will search the driver file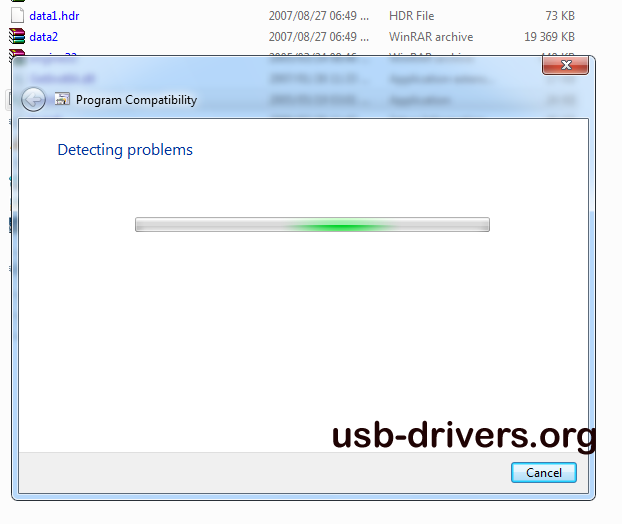 *** It will now give an option. This is on Windows 7. Click Recommended Settings
*** There you go you can install the driver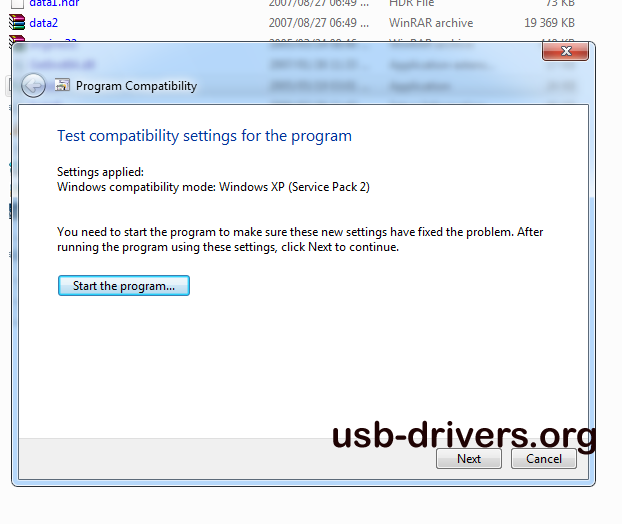 The following mobile phones and devices can use this Bluetooth driver:
Devices this driver supports:
| | |
| --- | --- |
| 3COM | BILLIONTON |
| AboCom | BlueExpert |
| ALPS | BROADCOM |
| AmbiCom Communication Port | COMPAQ |
| Arima | CSR |
| ATMEL | DELL |
| AVNET | ERICSSON |
| Belkin | GctSemi |
| Billionton Bluetooth CF Card | Hitachi |
| MicroSoft | HP |
| Microtune | IBM |
| MSI Bluetooth EDR Device | ICSI |
| MSI | Mitsumi |
| NSC | Panasonic |
| OKI | RFMD |
| SAMSUNG | |
Operating Systems: Win 98, Win 98SE, Win ME, Win 2K, Win XP, Win Server 2K3
BlueSoleil Bluetooth Installation
Note: Operating system not what you have? This was the last driver for this hardware as it is very old and was never updated again. What you could try is running the driver in compatibility mode.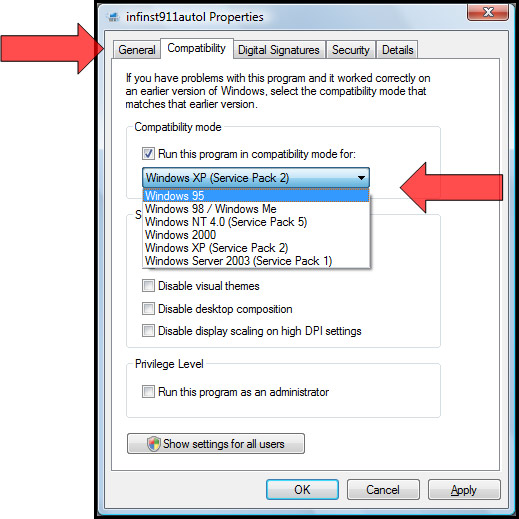 1. Place the driver installation file on the Desktop.
2. Right Click the driver installation file and select Properties/Compatibility Tab.
3. Select Windows XP for compatibility mode.
4. Click Apply
5. Right Click the file and select the Run As Administrator option to install.

BlueSoleil  Bluetooth Headphones
(Anitech and Avantree Bluetooth headphones)
Setting up the Bluetooth headphones from Anitech and Avantree can be a bit tricky as you will need to reboot at least twice in order to make the BlueSoleil driver work.  Once you download the driver from their website you will need to install the Bluetooth driver and then you will need to setup the driver. I am using a Bluetooth dongle at the rear of my computer so you will need to have this plugged into your computer already. The Bluetooth will be Blue until it has been connected to turn it yellow.
Install the driver file
Right Click on the icon in your taskbar
Click on Bluetooth functions
Click on Bluetooth 4 functions
Now select USB on the new menu
You have to now reboot in order for the driver to work (It does not prompt for a reboot)
Once it reboots you will now turn on your Bluetooth headphones and it will say that it is pairing
Right Click on the icon again and now click on Turn On Bluetooth
Click on Explore Bluetooth Places
Now Right Click on the headphones and click Pair
Once the pairing starts you will get the next warning
Now click on YES and you will now hear the sound from your computer on your earphones
You can download the Avantree driver below or download it from their website.
IVT Bluesoleil 1.6 driver Windows 7 Download
BlueSoleil Bluetooth Driver (Local)
Note this update with the BlueSoleil is the problem that once you turn off the headphones it does not reconnect the Bluetooth again for some odd reason and you have to force the link again as below. Likewise you will have to go back to explore Bluetooth and then right-click on the headphones and then click on "Listen to music". It will then connect. Finally the IVT Bluesoleil 1.6 driver for Windows 7 is explained well enough. See also the BlueSoleil Generic Bluetooth driver and Billionton BlueSoleil driver for other options.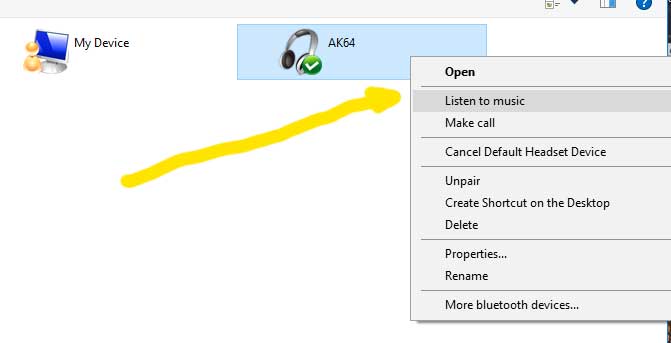 Latest Drivers

Bluesoleil 5.4.277.0 (Bluesoleil Bluetooth 5.0 driver)
BlueSoleil 10.0.498.0  (Bluesoleil Bluetooth driver Windows 10)
Incoming Search Terms: