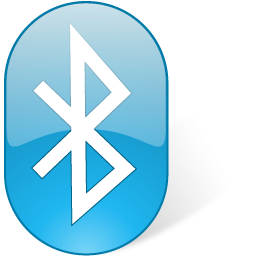 The following is a generic driver for the devices listed below. Note that all these devices use the same chipsets so the software works on all of them. This is the latest Bluetooth driver for these devices which are listed. Note this driver will work on most Windows operating systems. Note that this is a driver from Acer which works on other devices as well as the hardware is the same.
If you are in Windows 7 and Windows 8 and you need to run this Bluetooth driver then you will need to run the driver in Windows compatibility mode as shown below. This should solve you problems with Windows. This is a generic driver for the  BCM1000-BTW Bluetooth made by Broadcom.

Broadcom BCM1000-BTW Bluetooth


.
Bluetooth Driver – Devices it works on
Bluetooth dongle firmware upgrade
BCM92045DG-Flash
ANYCOM Blue USB-UHE 200/250
ANYCOM Blue USB-200/250
Formosa 4
Formosa 3
Formosa 2
Formosa 1
Kensington Bluetooth EDR Dongle
Bluetooth COM One Device
Sitecom USB Bluetooth Dongle
Linksys Bluetooth USB Adapter
Alps Bluetooth Device
Bluetooth Multiport by Compaq
Bluetooth Ultraport Module IBM
TDK Bluetooth USB Adaptor
IBM Integrated Bluetooth
Ericsson BV USB Bluetooth Device
Ericsson USB Bluetooth Device 1.2
CSR USB Bluetooth Device
Ericsson USB Bluetooth Device
TECOM Bluetooth Device
Kensington Bluetooth Device
Motorola USB Bluetooth Device
Belkin Bluetooth 2.0 USB Adapter
Dell Bluetooth USB
Bluetooth firmware upgrade
GIANT Bluetooth Device
Belkin Bluetooth Device
Panasonic Bluetooth Device
ICSI Bluetooth USB Device
Philips BluePearl Bluetooth USB
Itronix Bluetooth Device
Dell Bluetooth USB adapter
HP integrated with Bluetooth
HP Integrated Bluetooth 2.0
HP Bluetooth Wireless Print and PC
Taiyo Yuden Bluetooth Device2
Fujitsu Siemens USB Device
Actiontec USB Bluetooth BTM200
Taiyo Yuden Bluetooth Device

ThinkPad Integrated Bluetooth IV
ThinkPad Bluetooth Enhanced
Broadcom 2045 Bluetooth 2.0 USB-UHE
Broadcom 2045 Bluetooth 2.0 USB
Samsung Bluetooth Device
Silicon
Broadcom USB Bluetooth Device
Wave Bluetooth Device
Zeevo Bluetooth Device
Dell TrueMobile Bluetooth Module
IBM Integrated Bluetooth II
IBM Integrated Bluetooth III
Microtune USB Bluetooth Device
MSI USB Bluetooth Device
Microsoft Bluetooth Device
National Semiconductor Bluetooth
STMicroeletronics USB Bluetooth
TI Mistral Bluetooth Device
Sony Bluetooth Device
Formosa Bluetooth Device
Bluetooth by hp
Bluetooth wireless hub
Microlink-Foxlink Bluetooth Device
Dell Wireless 350 Bluetooth
Dell Wireless 3xx Bluetooth
GIANT Bluetooth Device
Belkin Bluetooth Device
Panasonic Bluetooth Device
ICSI Bluetooth USB Device
Philips BluePearl Bluetooth USB
Itronix Bluetooth Device
Dell Bluetooth USB adapter
HP integrated Bluetooth wireless
HP Integrated  Bluetooth 2.0
HP Bluetooth Wireless Print & PC
Taiyo Yuden Bluetooth Device2
HP USB BT Transceiver [1.2]
ISSC USB Bluetooth Device
Air2U Bluetooth Device
Broadcom ROM dongle
You can find the CSR Bluetooth drivers here (32bit) and here (64bit)

Incoming Search Terms: