These are the common UART problems you might find. If you are having UART problems with the Cypress ZedBoard then you can try the UART workarounds which are listed here. If those dont work then the following might solve the installation problem for you. Note that the other page has a number of similar install options.
Cypress ZedBoard UART solution:
Download the driver : http://www.cypress.com/?rID=63794
Click on the downloaded file called : CypressDriverInstaller_0.exe
With the ZedBoard USB-UART connected open Device Manager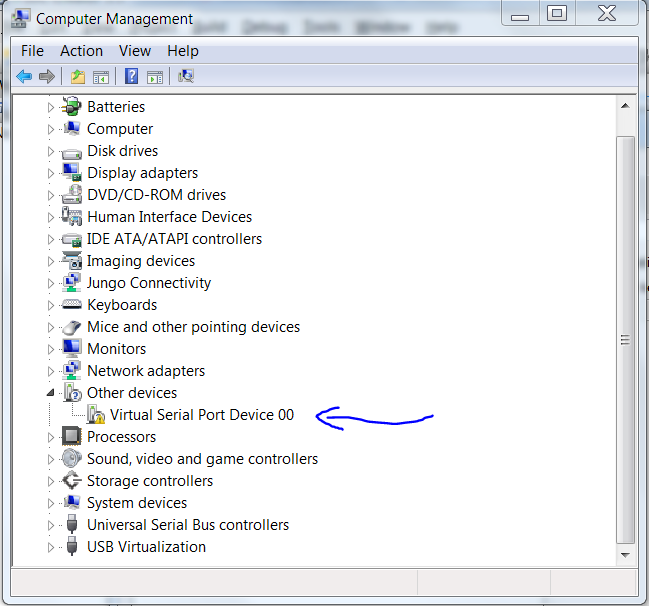 4. Right-Click on ""Virtual Serial Port Device 00" and select the Uninstall option
5. Click on  "Delete the driver software for this device" if that is an option
6. While the  ZedBoard USB-UART is connected Right-Click on "USB to UART Adapter"
7. Now  click the Uninstall option. Also click "Delete the driver software for this device" option;
8. You have now removed the Windows Update driver from your system;
9. Important – disable your wired and wireless networks now or it will not work;
10. Now disconnect ZedBoard USB-UART and reconnect;
11. Once you reconnect it will show "Cypress-0123456" now locate the driver you downloaded above;
12. This normally found at :
C:\Program Files (x86)\Cypress\Cypress USB-Serial Driver\DriverBinary\CDC_Driver\bin\win7\x86\
13.  You will see the the "Virtual Serial Port Device 00" will come back;
14. Follow step 12 again for the port and thats about it.
If you recall 20 years ago we used to have dialup modems and the PCTel software modem did the exact same thing. There was a port driver as well as a modem driver. Today the UART drivers are installed in much the same way as the old PCTel modems. There is little difference in their installation.