This is the driver for the Motorola V3 Razr or Motorola V3 Razr Win driver. Also known as the Motorola v3 software. Its the inf file so you need to right-click on the file and click install. It will then install the driver for you. Normally it does not matter what the OS is when you are dealing with inf files. The driver is listed below.
Motorola V3 Razr Win Driver
The inf file shows that this is the driver for the "Motorola USB Modem Driver". This was originally designed for a Windows XP system. The me version of the files shows the Motorola modem as being a "Motorola 830 Family IR Modem". Motorola product models which report using this IRENUM value are members; of the 280 Family and the 830 Family.
Models of Motorola Phones
Timeport 280 (T280)
Timeport 280i (T280i)
P280
A830
Timeport 280m (T280m)
A835
Other Motorola Products
These are the Motorola USB C650 as well as the Motorola C350 and  Motorola C350 as well. There is also the Motorola C550 and finally the Motorola Device Manager as you can see. There are also other hardware on this website such as the Cytron USB to UART Converter and the ft232rl driver.
Installation of Motorola V3 Razr Driver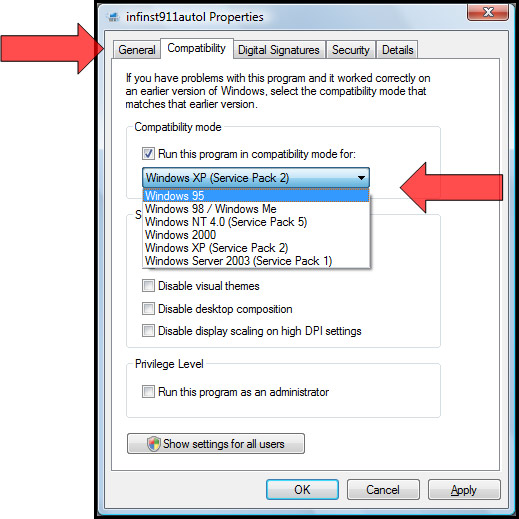 Note: There is no Windows 7 driver for this hardware. This was the last driver for this hardware as it is very old and was never updated again. What you could try is running the driver in compatibility mode.
1. Place the driver installation file on the Desktop.
2. Right Click the driver installation file and select Properties/Compatibility Tab.
3. Select Windows XP for compatibility mode.
4. Click Apply
5. Right Click the file and select the Run As Administrator option to install.
** Still don't understand how to run in Windows 7 and Windows 8 compatibility mode? I have written an explanation here which might be easier to understand.
https://www.usb-drivers.org/bluesoleil-bluetooth-driver.html

Incoming Search Terms: