This is the latest driver for the Samsung Galaxy S II USB Driver or Samsung S2 USB driver which has been added below. Note that there is also the Galaxy S driver (32 bit) as well as a Galaxy S driver (64 bit) which is also on this website. This is the driver for the Samsung Galaxy S II phone.
Samsung Galaxy S II USB Driver
This driver will operate on the following systems – Windows XP / Vista / XP 64 bit / Vista 64 bit / 7 / 7 64 bit / 8 / 8 64 bit operating systems. Search this website for more information on Samsung and other USB drivers in this brand range. Much like the driver Samsung Grand Prime there is the older driver as well as the latest one. This new driver will also work on Windows 10 as well as Windows 7 and earlier systems.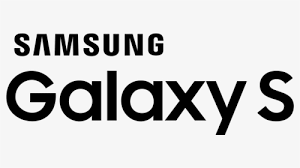 It is always best to uninstall the older driver before you install the new driver. This is driver version  1.5.14.0 which was released in September 2016. If you are looking for a Samsung CDC driver then look here. The he Samsung USB driver for mobile phones is a generic driver which covers all versions of the Samsung mobile phones. If the latest driver does not work then proceed to uninstall the driver, reboot and then install the older driver.
Hardware ID
USB\VID_04E8&PID_685C
USB\VID_04E8&PID_6860&MI_00
USB\VID_04E8&PID_6862&MI_02
USB\VID_04E8&PID_686A&MI_00
Driver Download
If that does not work then reboot your computer and try connecting again. Also check your USB ports for errors or where the USB ports does not function. Some motherboards also do not detect the phone on the front USB ports and only on the rear ports of the computer. You can also see the USB to Serial as well as the USB Error Codes as well as the USB device not recognized as well. Search here for more information and guidance. This is the Samsung S2 USB driver. See the Samsung mobile phone drivers on this website as well.
Older Driver
Released : May 2022

Incoming Search Terms:
Related Posts